If you spend time online and search for information on sexual and reproductive health, you may have heard of a worrying STD called blue waffle disease. According to some websites and social media profiles, blue waffle disease causes symptoms that are similar to other STDs, such as herpes or candidiasis.
But is blue waffle disease even real? Keep reading to learn more about this supposed STD.
What is blue waffle disease?
The reality is that blue waffle disease isn't a real sexually transmitted infection (STI). In fact, the concept of blue waffle genital disease is an internet hoax that was started around 2010. Other variations of this hoax include red waffle disease, black waffle disease, and even purple waffle disease.
Blue waffles disease symptoms
A concerning image which purports to show the symptoms of blue waffle disease has become quite well-known. According to the image, blue waffle disease can turn vaginal labia blue. The fake STD is also supposed to cause other symptoms, such as genital itching, burning, and discharge. Some websites claim that this STI only affects women, and that you can't get male blue waffle disease. However, the truth is that no one gets blue waffle disease — since it doesn't exist at all.
In reality, it's perfectly normal for your outer genitals to become a bit darker during puberty, especially the inner labia. As Planned Parenthood reminds us, healthy labia can come in different sizes, shapes, and colors.
According to a study published by The Journal of Investigative Dermatology, melanocytes (which are the cells that produce melanin or skin pigment) are targeted by sex hormones. This is why it's normal for your labia to become more pigmented as you approach puberty.
How do you get blue waffle STD?
Since blue waffle disease isn't a real STD, you can't actually get this infection through any type of sexual contact. However, you can get other STDs through different types of contact, including:
Vaginal intercourse
Anal intercourse
Oral intercourse
Skin-to-skin contact
Genital contact ("humping")
Pregnancy or breastfeeding
Contact with infected needles or razors
But keep in mind that despite the fact that blue waffle syndrome is completely false, there are still many real STIs that you can get. Anyone who has an active sex life should take the necessary precautions in order to maintain their sex life and prevent STI transmission. 
According to Johns Hopkins Medicine, some safe sex tips can include:
Discussing past sex partners and drug use with any new sex partners
Using a condom correctly every time you have sex
Using condoms or dental dams during oral sex
Avoiding alcohol or drug use, since these substances increase your risk of risky sex behaviors
Getting regular Pap smears, STI testing, and pelvic exams
Checking your own body for signs of an STI
Refraining from vaginal douching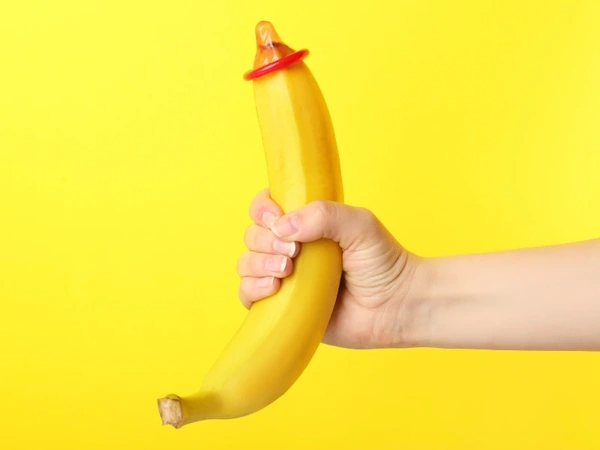 How to test for black waffle disease
As we mentioned above, the fact that you don't have to worry about blue or black waffle disease doesn't mean that you don't need to practice safe sex. Getting tested for STIs regularly is an important part of STI prevention, since it allows you to determine your STI status and get adequate treatment if you need it.
Both you and your sex partner(s) should get tested for STIs. This is especially important if you're going to have sex with a new partner or if you're showing signs of a possible STD. According to the Mayo Clinic, some of the most common symptoms of STDs include:
Genital sores or bumps
Abnormal vaginal discharge
Penile discharge
Bleeding or spotting after intercourse or between periods
Lower abdominal pain
Pain during intercourse or urination
Skin rash
Fever
Swollen lymph nodes, especially in the groin area
The signs of an STD can sometimes show up just a few days after exposure. But in other cases, STDs can remain asymptomatic for months or even years. However, the disease can still advance or you can transmit it to your sex partner. Getting tested regularly prevents you from having an undiagnosed STD, and it also allows you to get treatment to cure or manage any of these diseases.
Fortunately, it's now possible to get tested for a wide range of STIs from the comfort and privacy of your own home. You can get an at-home STD test kit online. Once you receive the kit, you will simply have to collect your samples according to the instructions that are provided with the kit, and mail them back to the provider.
Once your samples are analyzed, you will get your results via email. If you test positive for any STI, you will have access to medical assistance in order to receive the necessary treatment. In some cases, you may be referred to an in-person specialist for further assistance.
What about black waffle disease?
There are also online articles that detail black waffle disease risk factors, symptoms, and treatment. But just like blue waffle disease, this is an internet hoax. 
You can learn more about many real STDs and other sexual health topics at STDWatch.com now. You can also discover high-quality providers for at-home STD test kits and even find online coupons to get affordable STD testing delivered to your doorstep.
Sources
The inner part of my vagina is getting darker, and it wasn't like that before. What's wrong? Is this normal? - plannedparenthood.org
Human genital melanocytes as androgen target cells - pubmed.ncbi.nlm.nih.gov
Safer Sex Guidelines - hopkinsmedicine.org
Sexually transmitted diseases (STDs) - mayoclinic.org