LetsGetChecked Review
Would the ability to skip the doctor's office and get fast, accurate STI results from home make you more likely to check up on your sexual health on a regular basis?
That's the master plan from the creators of LetsGetChecked, empowering people to take control of their health and wellness through at-home testing.
They know that issues surrounding sexual health, STIs, infertility, hormones, and other related issues can be touchy subjects. As expected, sometimes you just feel more confident being able to administer a self-test.
Consistently rated one of the best and easiest to use home testing services, LetsGetChecked operates in over 30 markets and provides a convenient and safe method of health testing for both men and women over 18 years old.
Here is an unbiased, honest LetsGetChecked review.
 
Pros & Cons of LetsGetChecked

Pros
Partners of CVS and Walmart pharmacy
The tests are processed in CLIA, CPA, INAB approved and CAP accredited labs
Complete privacy of your data
Largest selection of at home health tests
Fast, free and easy shipping both ways
Have a team of nurses, available 24/7 to help with treatment options
Same labs used by hospitals and doctors - Tests are extremely accurate
Treatment options available with a virtual consultation
Cons
Some of the tests included in the STD panels are not available as individual tests
Express shipping costs extra

LetsGetChecked Review: A Quick Breakdown of How At-Home Lab Tests Work
Collect Your Sample - Activate your test and collect your sample in the morning. Return your sample on the same day, using the prepaid shipping label provided.
Review Accurate Results - Once your sample arrives in the laboratory, confidential results will be available from your secure online account within 2 to 5 days.
Get Medical Support - A dedicated team of physicians and nurses are available 24/7 and will call you to explain your results. LetsGetChecked offers treatment options with a virtual consultation to help you get treated fast should you test positive.
If you test positive, you can start a virtual consultation with LetsGetChecked's healthcare providers at $39.
If you are a suitable candidate for treatment, LetsGetChecked can then send you medication directly to your home or prescribe medication to your local pharmacy.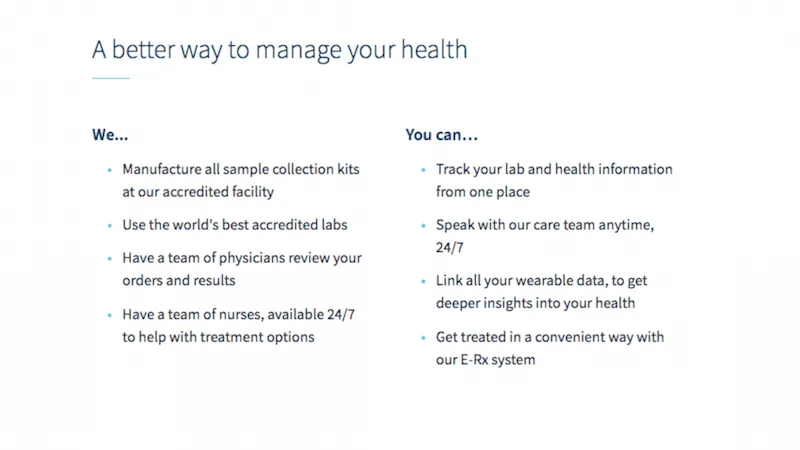 Get tested with LetsGetChecked - Home STD Testing with Treatment Included
Is LetsGetChecked accurate?
When it comes to the accuracy of their services and the privacy measures that they employ, LetsGetChecked stands out among the competition.
First off, in terms of accuracy, prospective customers will be happy to hear that LetsGetChecked is a fully certified medical testing company.
In addition to this, they only partner with the best physicians in the industry. Speaking of partners, the organizations with which
LetsGetChecked has joined forces also lends credence to the quality and accuracy of their services. These partners include UnitedHealthcare, Optum, HSA Store, FSA Store, CVS Pharmacy.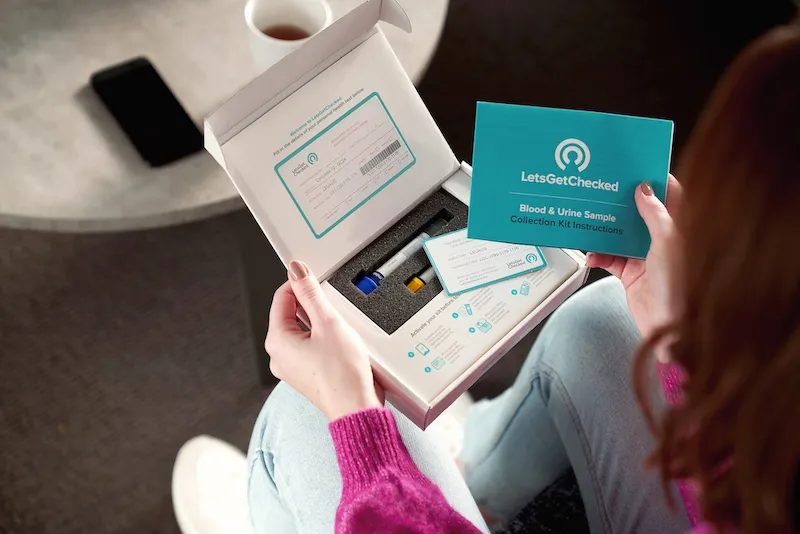 Is LetsGetChecked discreet?
In terms of privacy, most customers are generally concerned about how discreet the delivery services are and how their results/data are handled.
Thankfully, LetsGetChecked has one of the most discreet shipping processes in the industry. The sender address of your order is noted as "Privapath Diagnostics" and the packaging is plain and generic, with no reference to LetsGetChecked.
For data protection, LetsGetChecked complies "with all relevant security and privacy legislation such as GDPR, HIPAA, and state regulations".
Lastly, your results are confidential and will only be made available to three people: "You, the physician who approves the results, and the nurse who is communicating them to you."
Get Tested Today With LetsGetChecked At-Home STD Test
How are LetsGetChecked tests delivered?
Overall, LetsGetChecked's delivery services can be described as 'great'. However, with that being said, there are also a few issues that deserve to be mentioned.
Let's start with the good; while many other companies in the industry only ship to the United States, LetsGetChecked has gone a step further to also provide shipping to Canada, Ireland, and the United Kingdom.
In addition to this, the company also has plans to restart shipping to the EU in the near future.
Customers in the US should also be aware of the fact that LetsGetChecked does not provide shipping to all states – particularly they don't ship to Rhode Island, New Jersey, and Alaska.
Their inability to ship to both Rhode Island and New Jersey is simply due to state regulations. Canadian customers who live in Quebec cannot place an order through the website (at this time). Instead, they have to either place their order through LetsGetChecked's customer support or by using LetsGetChecked's iOS app.
Customers that need to have their test shipped to a P.O. box need to be aware that they won't qualify for express shipping, so they will have to utilize standard shipping. In all of the above cases, customers will receive an email with the relevant information that they can use to easily track their orders.
Standard shipping orders will generally arrive within 5 business days – the exact duration is dependent on your location. On the other hand, customers can expect express delivery orders to arrive within 1-2 business days; however, Canada is an exception to this, with their express delivery orders arriving within 2-3 business days.
LetsGetChecked's Payment Options
LetsGetChecked's list of accepted payment options is actually considerable compared to a lot of their major competitors. Let's first start with the most obvious choices; like any reputable company,
LetsGetChecked accepts payments that are made through any of the four major credit card issuers (Visa, Mastercard, American Express, Discover).
In addition to this, LetsGetChecked also accepts prepaid credit or gift cards from either Visa, MasterCard, or American Express.
The company has also made strides to accommodate customers that want to utilize less conventional payment methods, including PayPal and Apple Pay.
Lastly, LetsGetChecked also accepts HSA (Health Saving Account) cards and FSA (Flexible Spending Account) cards.

Save 25% off with coupon code: "GET25".
Claim Coupon
What Types of Tests Does LetsGetChecked Offer?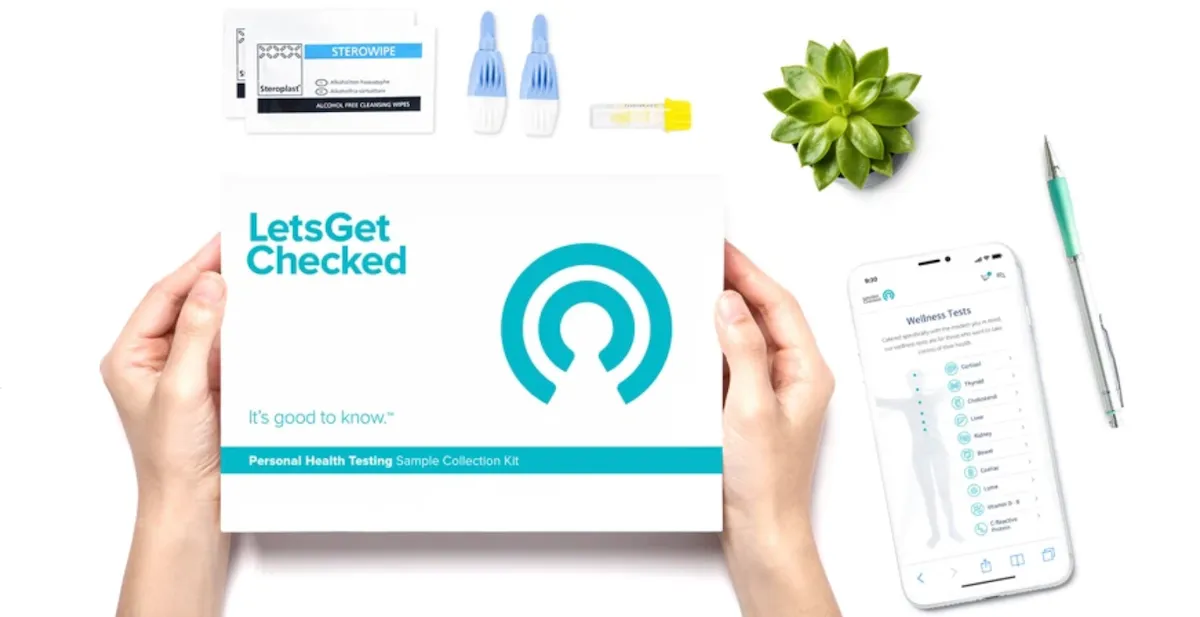 LetsGetChecked is the premier website for all your basic STI health screenings. You can get order tests for such things as:
HIV
Gardnerella
Mycoplasma
Ureaplasma
Hepatitis B & C
There are convenient bundles of tests to choose from based on your specific needs. A team of doctors reviews your health information and test orders to make sure you are getting the right tests done. Which tests are best for you are determined by your sexual history and related risk factors?
The bundle prices are extremely reasonable and meant to be affordable to create more access for individuals paying out of pocket. The STD at-home test packages are as follows:
Get Tested Today With LetsGetChecked At-Home STD Test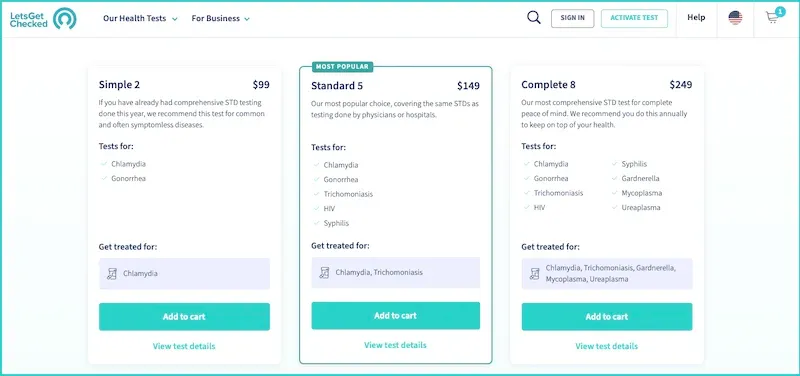 In addition to the STI screenings, there are additional tests that cover general health, and tests made specifically for men's health and women's health.
There is testing for hormones, fertility, vitamin level checks, and much more. The LetsGetChecked Health Dashboard will help you keep track of all your tests and results.
LetsGetChecked Digital Recommender Tool
According to the LetsGetChecked website,
"Health testing needs vary from person to person. By learning a little more about you, we can offer test suggestions."

Get Started with LetsGetChecked Recommender Tool

This assessment is not a diagnosis, it is for informational purposes and is not a qualified medical opinion. If you have symptoms or any concerns please consult with your healthcare provider.
In-Depth Look at LetsGetChecked's At Home STD/STI Test Kits
LetsGetChecked has four primary STD/STI test kits that they offer. Although they do have some differences – such as their price and the infections that they test for – there are some persistent features as well.
For starters, all of the aforementioned payment options can be used to order any of the STD test kits.
This means that customers can use any of the four major credit cards (Visa, Mastercard, American Express, Discover). In addition to this, customers can also make use of PayPal, Apple Pay, HSA cards, and FSA cards.
Another factor worth mentioning is that you will get your online results in 2-5 days, no matter which one of the STD tests kits you decide to go with. Last but not least, all of LetsGetChecked's STD test kits qualify for free shipping both ways.
Simple 2
This is a home STD test that is used to detect the two most common STDs:
Collection method: Urine sample
Price: One-time purchase ($99)/Subscription ($69.30)
Basic 3
This is a home STD test that is used to detect the three most common STDs:
Chlamydia
Gonorrhea
Trichomoniasis
Collection method: Urine sample
Price: One-time purchase ($119)/Subscription ($83.30)
Standard 5
This is LetsGetChecked's most popular home STD test and it covers the same infections as provided by physicians, hospitals, and government schemes
Chlamydia
Gonorrhea
HIV (I, II, P24 antigen)
Syphilis
Trichomoniasis
Collection method: Finger prick & Urine sample
Price: One-time purchase ($149)/Subscription ($104.30)
Complete 8
This is LetsGetChecked's most comprehensive home STD test kit and it looks for 10 of the most common bacterial and viral infections:
Chlamydia
Gonorrhea
Trichomoniasis
Gardnerella
Mycoplasma
Ureaplasma
HIV (I, II, P24 antigen)
Syphilis
Collection method: Finger prick & Urine sample
Price: One-time purchase ($249)/Subscription ($244.30)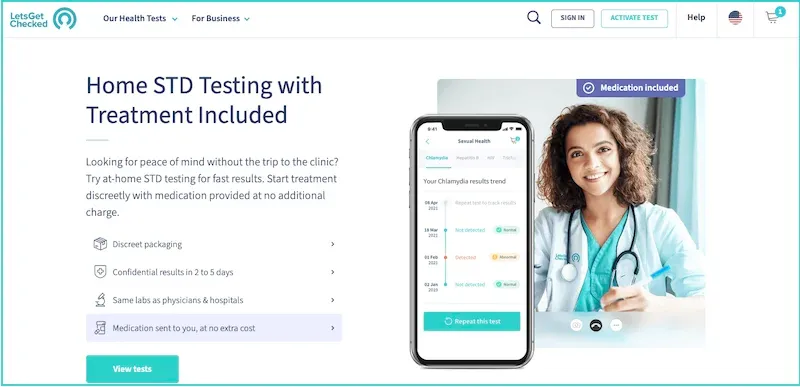 Popular LetsGetChecked At-Home Wellness Test Kits
Thyroid Antibody Test - A Popular Option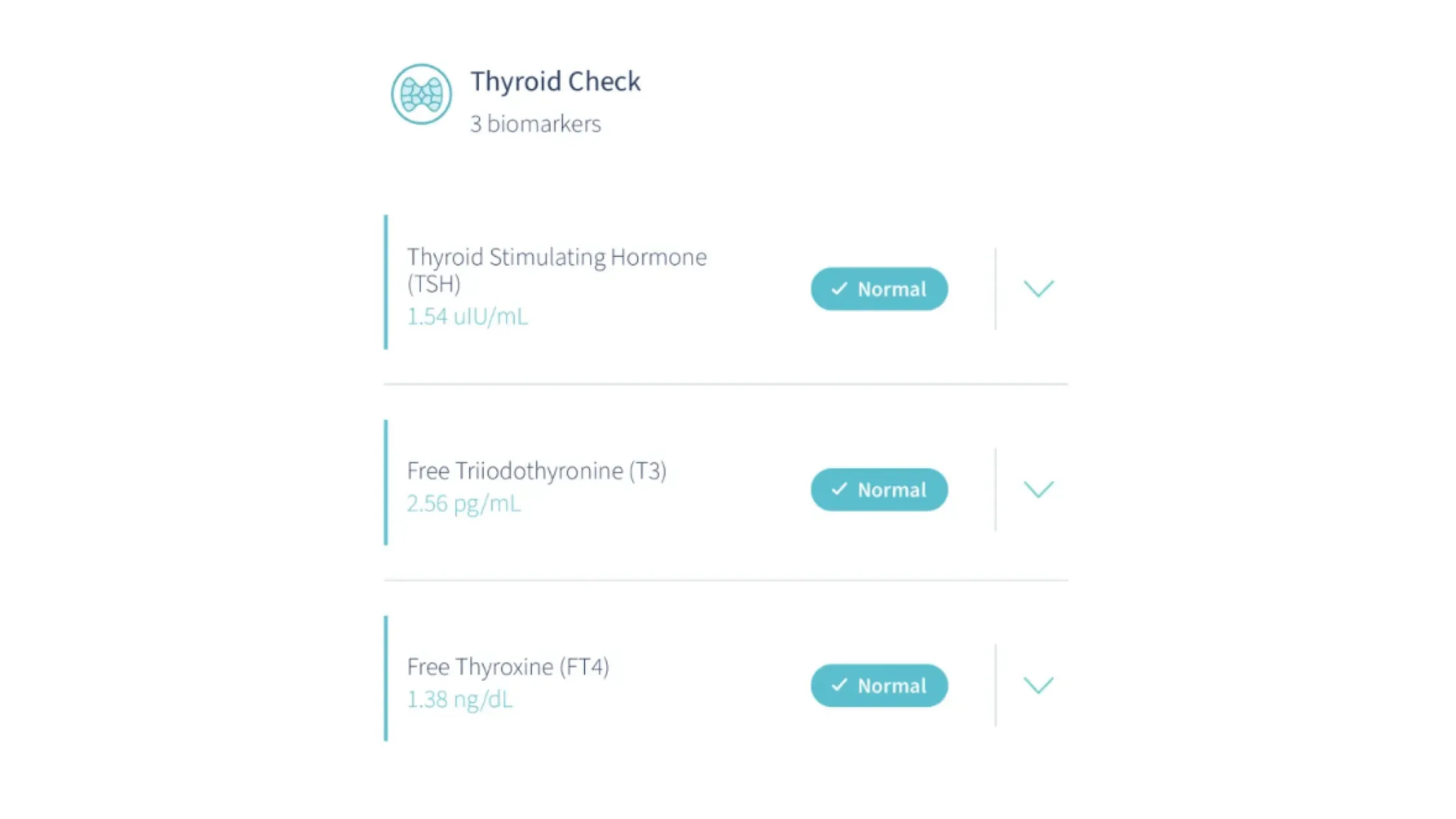 The Thyroid Antibody Test Kit by LetsGetChecked is one of the most popular testing options.
The thyroid testing options provide a complete picture of how your thyroid is performing.
Collection Method: Finger Prick
What's Measured: Thyroid Stimulating Hormone (TSH), Free Thyroxine (FT4), Free Triiodothyronine (FT3), Thyroglobulin Antibodies (TGAB), Thyroid Peroxidase Antibodies (TPO/TPEX),
Test Kit Price: $119
Subscribe & Save Options Available: Quarterly Subscription (every 3 months) - Save 30%
Time to Results: online results in 2 to 5 days
Accepted Payment Methods: PayPal Secure CheckoutCredit Card or Debit Card* HSA/FSA Payments Accepted
Shipping: Free shipping both ways
When should you consider taking a thyroid test?
You have symptoms of an overactive thyroid
You have symptoms of an underactive thyroid
You have a family history of thyroid conditions
You have an autoimmune condition such as coeliac disease or type 1 diabetes
Diabetes Test Kit
The Diabetes Test Kit by LetsGetChecked tests and measures your HbA1c levels.
Collection Method: Finger Prick
What's Measured: % of Hemoglobin A1c
Test Kit Price: $89
Subscribe & Save Options Available: Quarterly Subscription (every 3 months) - Save 30%
Time to Results: online results in 2 to 5 days
Accepted Payment Methods: PayPal Secure CheckoutCredit Card or Debit Card* HSA/FSA Payments Accepted
Shipping: Free shipping both ways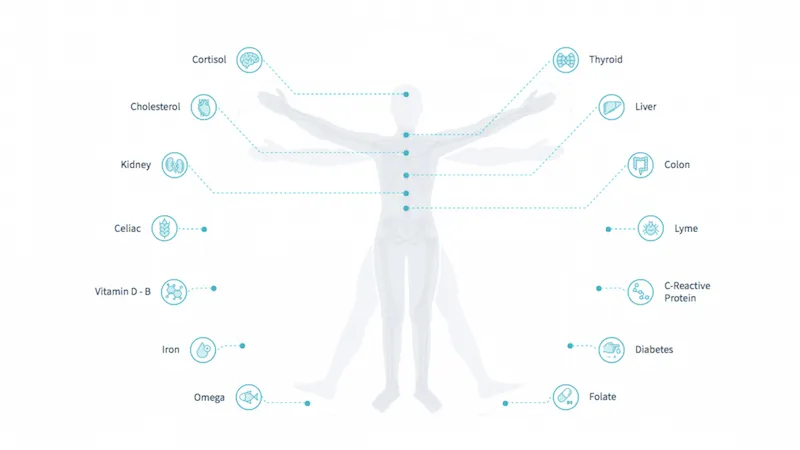 Female Hormone Test
The Female hormone test provides a broad picture of a woman's hormonal health.
Collection Method: Finger Prick
What's Measured: Follicle Stimulating Hormone (FSH), Luteinizing Hormone (LH), Prolactin, Oestradiol.
Test Kit Price: $139
Subscribe & Save Options Available: Quarterly Subscription (every 3 months) - Save 30%* Cancel anytime
Time to Results: online results in 2 to 5 days
Accepted Payment Methods: PayPal Secure CheckoutCredit Card or Debit Card* HSA/FSA Payments Accepted
Shipping: Free shipping both ways
Coronavirus Test (COVID‑19)
This is an FDA authorized home test for SARS-CoV-2. An online COVID-19 test assessment is needed before an order can be processed.
Collection Method: A gentle lower nasal swab
What's Measured: Confirm the presence of coronavirus (COVID-19)
Test Kit Price: $119
Time to Results: Online results in 24-48 hours after lab receipt. Official lab report provided
Accepted Payment Methods: PayPal Secure CheckoutCredit Card or Debit Card* HSA/FSA Payments Accepted
Shipping: Free shipping both ways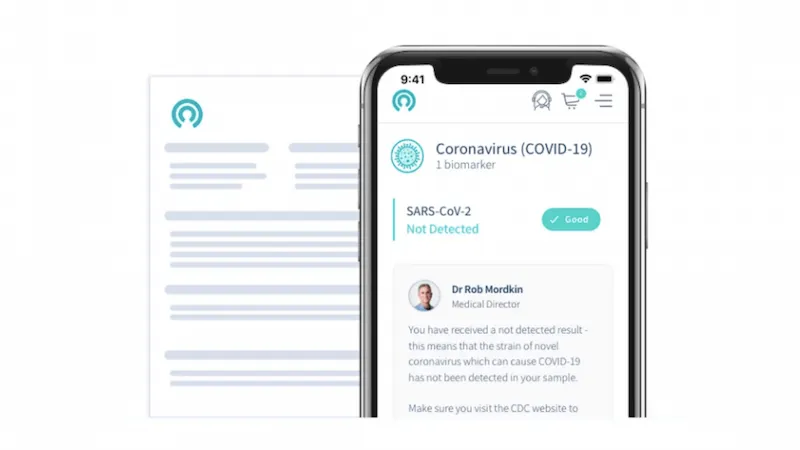 How to Get Started with LetsGetChecked
Avoid spending time at the doctor's office and get accurate, confidential results at home.
The sign-up process couldn't be easier. You start by setting up a free account at LetsGetChecked where you will fill out general health history information that doctors will use to make sure you are ordering the right tests, this way they will make suggestions based on your answers.
After this, you can select the tests you want and order your test kit which will arrive in a discreet package in just a few days.
Once you order a kit, you can track its location online for the entire journey. After the kit arrives, you'll just need to log into your account and activate the kit using a special code provided to you. This provides an extra layer of protection, making sure that your test results are accurate and unique to you.
Order a LetsGetChecked STD Test Here
How Easy Is It to Collect Your Samples at Home?
When you receive your kit it's time to put on your scrubs and rubber gloves and get down to business!
Alright, it's not quite that serious but most people find this part very interesting. You get to play nurse and obtain your lab samples by using easy to follow step-by-step instructions.
Depending on the type of tests you ordered, you might be doing a urine sample, getting a blood sample with a small finger prick, or doing a quick swish with a cotton swab of your mouth or other body parts.
You will package and label your samples per the instructions and mail them back the same day with a pre-paid envelope. Then, all you have left to do is wait.
Fast, Accurate and Confidential Results from LetsGetChecked
Your samples are sent to LetsGetChecked's network of labs which are the very same labs used by doctors, clinics, and hospitals.
LetsGetChecked labs have the highest levels of CLIA approval and CAP accreditation for completely accurate results. Once your results are ready, you will have a team of nurses available 24/7 to help answer questions and set up treatment options, should you need them.
If the treatment is simple, they will even issue a prescription directly. Your results are 100% confidential, they aren't shared with anyone but you. If you'd like to share the results with your primary care physician you can print your results out and take them to your next appointment.
LetsGetChecked Review Summary: How LetsGetChecked Can Improve Your Overall Health
Once you have a LetsGetChecked account, you can access your dashboard at any time to see which tests you've had done and their results.
You can also hook up any of your wearable health-tracking devices (like your Apple Watch) to keep all your health information in one place.
LetsGetChecked cares about your general well-being and seeks to eliminate barriers between you and accurate STI and health screenings.
Being able to keep all of your health information strictly confidential and being able to work around your busy schedule will encourage you to do wellness checks more often and that leads to overall great health.
*The review is a recommendation and should not be considered as professional advice.
Exclusive LetsGetChecked Coupon Codes for STDWatch.com visitors
Here are the latest LetsGetChecked coupon codes. To claim the discount, please copy the code and apply it on the LetsGetChecked check-out page. 
Valid Coupon Codes:
Save 25% off with coupon code: GET25
Bundle Savings - 30% off your entire order when you choose to bundle your purchase - Simply add an additional kit on the cart page (before checking out) and enjoy a 30% discount. 
Subscription Savings - choose to subscribe for every 3 months and save 30% off your order.
Expired Coupon Codes:
Save 30% off with coupon code: GET30 (expired on May 1st, 2022)
Save 35% off with coupon code: GET35 (expired on June 30th, 2021)
Save 40% off with coupon code: GET40 (expired on October 1st, 2021)​
LetsGetChecked Vaginitis Test 
LetsGetChecked uses state-of-the-art laboratory testing to identify common causes of vaginitis. The Vaginitis Test includes an at-home sample collection kit, a nurse consultation, and treatment delivered to your door at no additional cost if you test positive.
The LetsGetChecked Vaginitis Test tests for: 
Bacterial Vaginosis (BV)
Candida Vaginitis (CV)
Trichomonas Vaginitis (TV)
The test is quick, easy and discreet and comes in at just $199. 
No more extra trips to the doctor and peace of mind that your diagnosis is backed by a reliable laboratory test and a reliable laboratory result.
You should consider taking a LetsGetChecked vaginitis test if: 
You have a new sex partner or multiple sex partners.
You use hormonal contraceptives (for example, birth control pills).
You have diabetes.
You are taking or have recently taken antibiotics.
Get a LetsGetChecked Vaginitis Test.
A Summary of LetsGetChecked's Benefits
Full transparency, every step of the way



From the moment the test leaves the LetsGetChecked facility, you will be notified via email and you can track it up until it reaches your door.

Complete your personal health record and have it reviewed



Initially, you will complete a quick activation step; whereby you activate your test and answer several health-related questions from your personalized dashboard. Your health record is reviewed in real-time by a LetsGetChecked physician and additional support services will be provided to you as needed.

Collect your sample in a place of your choosing

You will collect your sample at a time that is comfortable for you. You don't need to work on a physician's or laboratory's schedule. This service works in conjunction with you and your lifestyle to provide personalized and on-demand healthcare.

Sample transport and tracking for your peace of mind

After collecting your sample, you will have a prepaid shipping label that you can then use to get it back to the laboratory for processing. You can track the sample from the moment it leaves your door and you will receive a notification when it arrives at the lab.

Quick and accurate processing



Using robotics, barcoding, and automation, your sample will be processed in an anonymous and timely manner, with results becoming available within two to five business days.

A medical team that you can speak with and trust


Once your sample has been processed, the LetsGetChecked team of physicians will review your results. A member of the nursing team will contact you to deliver your results and discuss the next steps. In addition to this, the LetsGetChecked team can provide advice on lifestyle changes to improve your health and in some cases, they can even offer prescriptions.

Results and health records that you control



Your results and health information are visible to you from your personalized LetsGetChecked dashboard. This means that you don't have to worry about waiting for physicians to contact you or possibly never seeing your health information.

Connecting all of your health data

You can connect all your health data into your LetsGetChecked dashboard (including wearable data), which allows their system to provide deeper insights into your health. You can review your results from your health account to track, monitor, and improve your health over time.
Order a LetsGetChecked STD Test Here
Useful links:
LetsGetChecked Activate a Kit
https://www.letsgetchecked.com/us/en/account/activate
LetsGetChecked Account Sign In
https://www.letsgetchecked.com/us/en/account/login
Frequently Asked Questions
How accurate is LetsGetChecked's testing?
LetsGetChecked are using the same labs used by hospitals and doctors and so our tests are extremely accurate.
Is LetsGetChecked legit?
We strongly recommend LetsGetChecked as a private, trustworthy and reliable business to use for health tests. You should consider LetsGetChecked for most, if not all, of your home testing needs
Which states does LetsGetChecked provide treatment in?
LetsGetChecked can deliver medication to your home at no additional cost in most states but some restrictions apply. They cannot provide treatment to residents of the states listed below at this time:
Arizona 
Delaware 
District of Columbia 
Idaho 
Kansas
Kentucky 
Mississippi 
New Hampshire 
New Mexico 
West Virginia
Is LetsGetChecked fda-approved?
The LetsGetChecked Coronavirus (COVID-19) Test is intended for qualitative detection of nucleic acid from the SARS-CoV-2 in nasal swab specimens self-collected by individuals at home, using the LetsGetChecked COVID-19 Home Collection Kit. This test has been authorized by FDA under an EUA for use by authorized laboratories.
What is the best at home STD test on the market?
Currently, at home STD test on the market is LetsGetChecked, which ranks the best for convenience, price, accessibility, turnaround time and follow up advice and treatment.
What is the best option, home kits, walk in labs or over the counter options?
Find out more about the best sexual health testing option for you here.