Convenient And Discrete - How Nurx Home STI Testing Works
Many people like to keep all things related to their sexual health a private affair and some even have trouble speaking with their own physician about STI testing. There are people at risk who will never undergo proper testing out of discomfort, affordability, access or cost. A healthcare service provider called Nurx is looking to change all that. They've created a simple home-based testing system that gives people necessary knowledge about their sexual health at last. You'll be surprised to see just how easy it was to use and that the service goes far beyond receiving test results.
Getting Started With Nurx
First things first, download the free app. This is going to help you get organized, take action and easily communicate with a team of experts. Next, select your test. With three to choose from you get the flexibility of options without being totally overwhelmed. The CDC recommends everyone should get tested at least every 12 months (select the Full Control Kit) and then a quick check every 3 or 6 months depending on your risk factors (select the Basics Covered Kit). Nurx also has a Healthy Woman kit for female-focused sexual health testing. An expert will review your health history and make sure you select the appropriate test so don't worry too much about selecting the wrong one. Once you get all signed up, Nurx will ship the at home testing kit in a discreet package just a few days later. Accessibility and cost are huge obstacles in healthcare in America today. Nurx provides both an option for insurance payment and affordable self-pay options, widening the accessibility of testing for all. With insurance you will pay $75 for the kit that includes shipping both ways. A $12 medical consulting fee and the cost for the lab work is billed to insurance (you maybe have copays or coinsurance according to your specific insurance plan). Without insurance, you will pay between $150 - $220 for the kit, the $12 consulting fee and $99 for the lab testing.
Simple At home STI Testing Kit
Once you received the kit, it's time to get down to business and awaken your inner nurse. The instructions are super simple to follow and the whole process only takes a few minutes per specimen sample. The tests require a urine sample, a blood sample (just a finger prick), and sometimes a throat, rectal, or vaginal swab, depending on which test kit you ordered). Doing all of this in the privacy and comfort of your own home really puts you at ease. Once completed, just mail back the kit and wait for results.

Read more on how does at home STI testing work, in our blog.
 
Receiving Your At Home STI Test Results
In 7 days, a representative of the Nurx medical team will reach out to you to review the results. This is where the real magic happens. Remember that $12 consultation fee? It pays for unlimited access to the medical team to ask questions about your results and talk about your sexual health. If you should happen to test positive for an STI, they can even prescribe antibiotics or help you connect with a service provider for further treatment. The customer service is excellent with caring individuals who help put your mind at ease throughout the entire process.

Get Tested With Nurx
Where Is Nurx Available?
Overall, this can easily become an annual part of your healthcare checkups. It's available in many states and looking to expand all the time. Currently you can access this test in Alabama, California, Colorado, Washington, DC, Florida, Georgia, Illinois, Indiana, Iowa, Kentucky, Massachusetts, Michigan, Minnesota, Missouri, New Jersey, New York, North Carolina, Ohio, Oregon, Pennsylvania, South Carolina, Tennessee, Texas, Utah, Virginia, Washington, Wisconsin and for the Armed Forces (Americas, Europe, Pacific).  
Read about our most popular at home std testing service.
Nurx Selection of at-home STI testing kits
Nurx offers 3 different STI Home Test Kits you can choose from according to your needs and specific risk factors.
Test Kit name: Healthy Woman Kit STI Testing



 
Description: Nurx Healthy Woman Kit aims to test the most likely sexually transmitted infections among women. Collection Method: Vaginal swab, throat swab, and finger-prick blood card

What's Measured: HIV, chlamydia, gonorrhea, syphilis and trichomoniasis

Kit Price (Without Insurance): $220
 
Test Kit name: Full Control Kit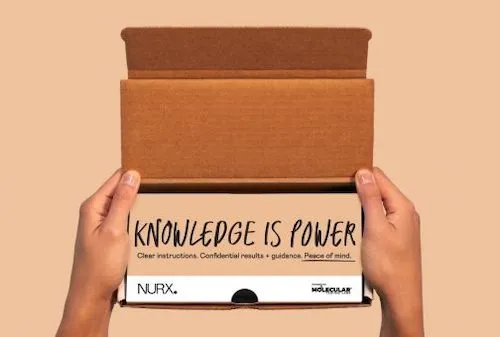 Description: Nurx comprehensive STI test kit for Female or Male. Collection Method: Urine test, throat swab, rectal swab, blood spot card What's Measured: HIV, chlamydia, gonorrhea, syphilis, and Hepatitis C Kit Price (Without Insurance): $190
 
Test Kit name: Basics Covered Kit



 
Description: A more limited set of tests, covering fewer sexually transmitted infections.
Collection Method: Urine test, blood spot card

What's Measured: HIV, chlamydia, gonorrhea, syphilis
Kit Price (Without Insurance): $150
Price:
With insurance:
The initial cost is $75 for the Nurx test kit, including shipping both ways, plus a $15 medical consultation fee, which includes unlimited access to Nurx's medical team. Nurx partner lab will bill your insurance once you will send your samples. You may receive a bill for any additional costs (like a copay or deductible) depending on your specific insurance plan.
Without insurance:
Basics Covered Kit - $150
Healthy Woman Kit - $190
Full Control Kit - $220
Medical consultation - additional $15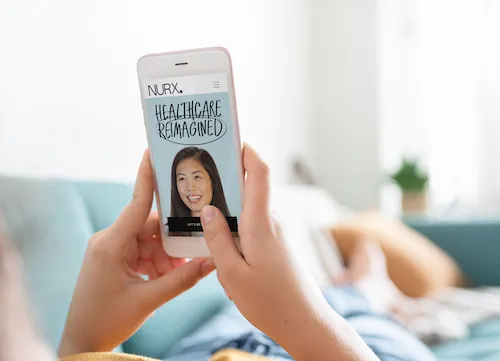 * The review is a recommendation and should not be considered as professional advice.
Read more about The Best At-Home STD Test Kits