Digestive issues are extremely common, with many people finding that they often experience bloating, indigestion, and other gut issues. In addition, gut health is increasingly being recognized as crucial to our overall health. The immune system, brain, and other organs are influenced by what happens in the gut.
Because of this, many people are looking for a way to test their gut health and learn how to optimize it. There are a few different companies that offer gut health tests. One of these is Ombre Health. If you're considering the Ombre gut test, what do you need to know about this test?
What are gut bacteria?
To understand tests like the Ombre Gut Health test, it's important to know about the microbiome. Your gut is filled with trillions of bacteria, which are collectively known as the microbiome. They perform a huge number of important functions in the body, including defending you against infections, synthesizing certain vitamins and other important compounds, and modulating the function of your immune system.
Research has linked the health of the microbiome to a huge number of health conditions, including obesity, inflammatory bowel disease, asthma, heart disease, immune issues, and depression. It's still not fully understood exactly how the bacteria in your intestine are able to influence so many different body systems. However, even though more research will be needed to completely understand this system, many people are interested in learning more about their microbiome, and how they may be able to optimize it to help improve their health.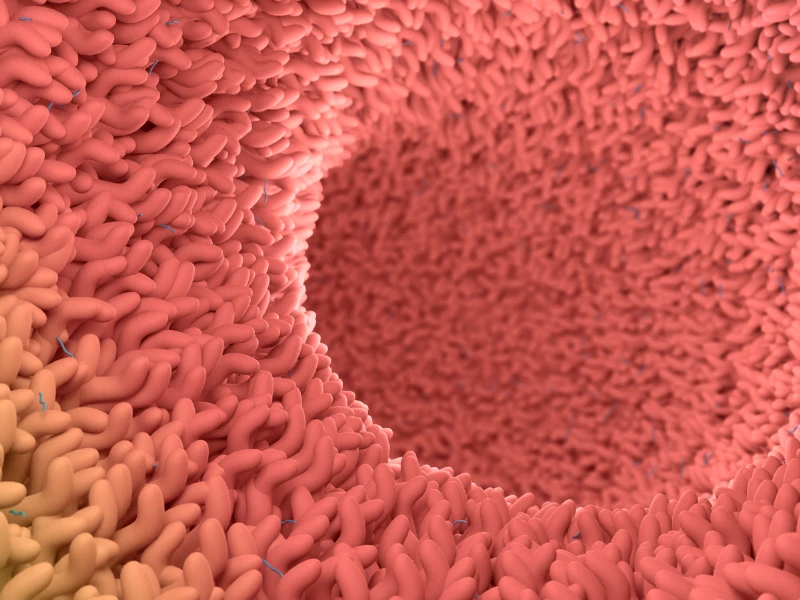 How does Ombre work?
Companies like Ombre test the particular mix of bacterial species found in your intestines. Ombre was formerly known as Thryve, but has since rebranded to Ombre. 
You can order a test kit from Ombre. This will be sent to your home, and you collect a stool sample yourself (directions are provided). You mail your sample back to the company, and you'll then receive a detailed report of the results of your test. 
The report will include which species were found at higher and lower levels in your sample, along with the research that we currently have about those species. In addition, they offer dietary recommendations based on your test results. These are intended to help you balance your microbiome, by promoting the growth of species that you don't have enough of while keeping the ones you have too much of in check. (Some people think of this as the Ombre food sensitivity test, but it's not really about food sensitivities or allergies – instead, it's about balancing your gut bacteria.)

In addition, Ombre offers recommendations for which of their probiotic products to purchase. Some people find that using these products is very helpful for them. However, Ombre doesn't disclose the specific mix of bacteria in each product, because this is considered proprietary information. Some customers object to being told that they have to take the company's own probiotic products, and not being given the information they would need to compare those products to other companies' probiotic products.
Is Ombre (formerly Thryve) legit?
Ombre has a four-star average review on Trustpilot, and many customers report having an excellent experience with the company. They cite the helpfulness of the customer support team as well as the comprehensiveness of their results as reasons for their reviews.
However, it's important to be aware that there are a few people who have left negative Ombre gut test reviews. Most commonly, customers report that they paid for a product from Ombre (Thryve) that never arrived, and were never given a refund. If you choose to order from Ombre, make sure that you keep all documentation, and keep a record of when you activate your test kit, in case there's an issue. Although we certainly hope that Ombre will address the issues that customers have reported, it's important to be aware in case those issues continue.
It's also important to note that the research on the gut microbiome is still in its infancy, and some experts believe that it's too soon to be doing testing like this. We can't be confident that medical science actually knows how to interpret the results just yet, or that taking certain probiotics will provide any benefits. However, other people would prefer not to wait, and would rather work with what's available now to try and optimize their health as much as they can.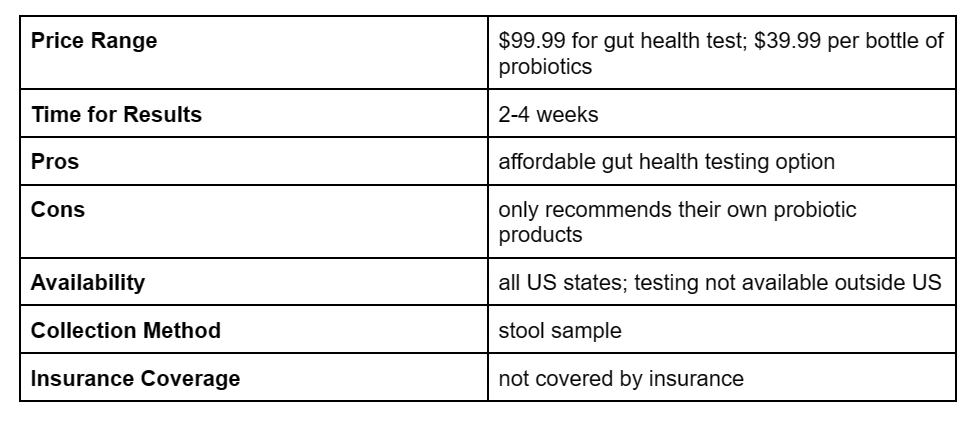 Sources
Ombre Reviews. Trustpilot. https://www.trustpilot.com/review/ombrelab.com. Accessed 4 Jan 2023.
Ombre. https://www.ombrelab.com/. Accessed 4 Jan 2023.
Hayes W, Sahu S. The Human Microbiome: History and Future. J Pharm Pharm Sci. 2020;23:404-411. doi: 10.18433/jpps31525