Today, there are more choices than ever before for personal health monitoring. You have a variety of options for getting laboratory testing on your own, without visiting your doctor first. This puts you in charge of your own healthcare, and may help some people to access testing that they might otherwise have skipped. However, it's also important to ensure that you're getting your tests through a reputable company, and that you fully understand what you're ordering.
One option for online wellness tests is QuestHealth.com. Through this service, you can order your own lab tests through a nationally recognized medical laboratory. This QuestHealth.com review will help you understand the pros and cons of this option, and what you can expect from this service.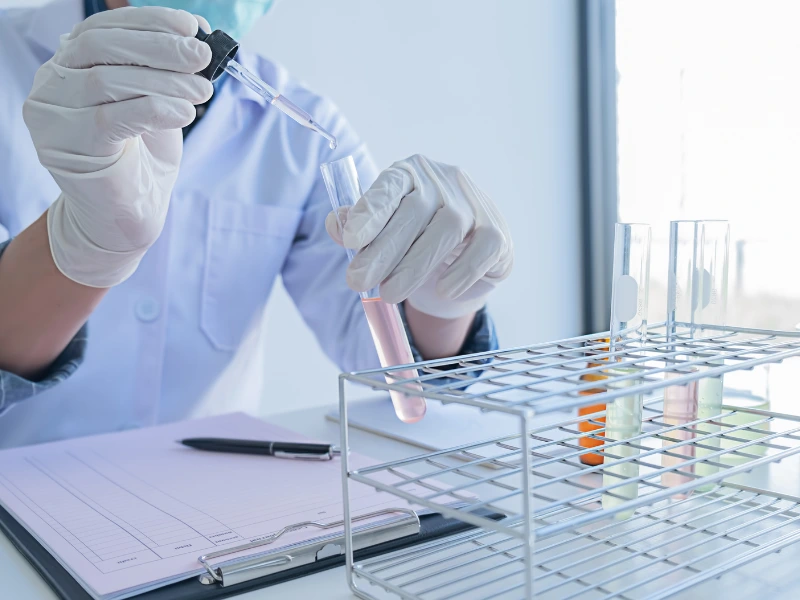 Introduction to QuestHealth.com
The Uniqueness of QuestHealth.com
Quest Diagnostics is a huge and well-respected company. According to their own data, Quest provides laboratory services to more than 50% of physicians and hospitals in the US. They meet all of the requirements for full accreditation as a medical laboratory.
Most people access laboratory testing through their physician. You visit your doctor, and they order any tests that they believe are medically necessary. Then you'll go to a laboratory to have your sample taken. In many cases, you'll be directed to a Quest Diagnostics laboratory for this.
QuestHealth.com allows you to skip the doctor visit, and order your tests directly. The rest of the process is the same – you go to the lab to get your sample taken. Because Quest Diagnostics is such a well-established company, you'll know that you're getting the exact same lab tests that you'd be getting through your own physician.
A Comprehensive Review of QuestHealth.com's Services
Overview of QuestHealth.com's Services
Online health assessments are becoming more and more popular. There are many companies out there offering lab testing. With QuestHealth.com, you're able to get your testing through a reputable company that's also trusted by physicians. You order your own tests through the site, and then make an appointment to visit a lab to get your sample taken. You'll access your results online within a few days.
User Experience on QuestHealth.com
It's important to ensure that you fully understand everything that you're ordering. This is why the QuestHealth.com user experience is so important. The site is very clear about what you're getting with each test or panel of tests. However, you may still need to do some research to decide which tests are right for you.
Understanding the Functionality of QuestHealth.com
How QuestHealth.com Works
On QuestHealth.com, you order your own lab tests. These could be blood tests, urine tests, or other types of tests. You then go to a Quest Diagnostics laboratory to have your sample (or samples) taken. There are Quest labs all over the country, so it's generally easy to find one near you. In some cases, you can order a home testing kit and take your sample on your own at home, then mail it back to the lab.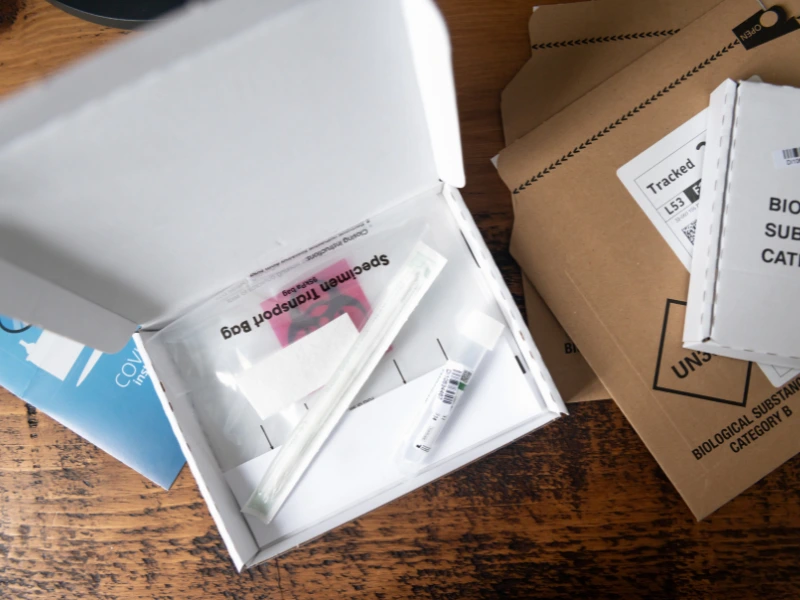 Personalizing the QuestHealth.com Experience
On QuestHealth.com, you choose exactly the tests that you want to order. Although this puts you in charge of your own healthcare, it also means that you need to understand the various tests available to you and decide what you want. You may need to do some research to understand your testing options. You do have the opportunity to talk with a physician about your results afterward, to help you understand what they mean for your health.
Privacy and Security on QuestHealth.com
Privacy is always a top concern when it comes to medical information. Quest Diagnostics is a reputable company, and uses the highest standards of security for your data.
You can't use medical insurance to pay for tests that you order yourself on QuestHealth.com. Even if the same tests would be covered by insurance if your doctor ordered them, you'll need to pay for them yourself if you use this service. You can use HSA or FSA funds for this. The advantage is that this helps to protect your privacy – your results won't be reported to your insurance company or added to your medical record unless you choose for them to be.
A Look at QuestHealth.com's Health and Wellness Testing Options
Overview of Health and Wellness Tests on QuestHealth.com
QuestHealth.com's health tests include a huge variety of different options. 
Some people use QuestHealth.com to get regular health checks online. You can order the same tests that your doctor would normally use for screening. It's important to note that visiting a doctor in person for health checks on a regular basis is still recommended, because a physical examination may catch some health issues that laboratory tests could miss. Still, you can add QuestHealth.com testing services in between check-ups to get peace of mind that no major health conditions are being missed. 
Some people also use this service for health progress tracking. For example, maybe you had high cholesterol on a previous lab test, so you made some changes to your diet and exercise routine. Now you may want to check your cholesterol again, to see if your changes have been effective.
Many people are interested in health testing for lifestyle adjustments. By gaining information about their health, they'll be better able to determine whether their nutrition and exercise plans are working well, so they can adjust if necessary to protect their long-term health. For example, if you're following a particular diet (such as keto or vegan), there are certain vitamin deficiencies that are common. Being able to order these nutritional evaluations online, through a reputable lab company like Quest, helps to encourage people to get the testing that they need to ensure that their diet is working well for them.
There are also many other testing options. You could choose this service for STD testing, in order to maintain your privacy during the process. Fertility testing, drug testing, hormone testing, digestive testing, and many other options are also available through QuestHealth.com testing services.
How QuestHealth.com's Testing Works
Technically, a doctor's orders are required for many laboratory tests. When you submit an order for QuestHealth.com testing services, a medical professional will review the order to ensure that it's medically appropriate. They'll then submit the order. Most of the time, this process is seamless.
Once your order has been placed, you'll usually visit a Quest Diagnostics laboratory to have your sample taken. Alternatively, for some tests, you can order a home collection kit and take your sample yourself at home. In this case, you'll mail the sample back to the lab in the included packaging.
After your results come back, a medical professional will look at your results, and will contact you if you need immediate medical attention based on the results. You'll get an email notification that your results are available, and you'll be able to view them online. 
Interpreting Test Results with QuestHealth.com
Of course, getting your test results is only the first step. In order to truly get a benefit, you need to know what those results mean. Understanding health test results can be complex, and results often need to be interpreted in context.
Along with your results, QuestHealth.com will send information to help you determine what they mean. This includes physician-guided resources for you to get educated about how to interpret your test results. If your results indicate that you need immediate medical attention, a medical professional will contact you directly. Otherwise, you'll have the option to contact a licensed physician through Quest to talk about your results if you'd like to get personalized health recommendations. 
You can also choose to take the results to your own doctor to talk them over if you'd like. Quest makes it easy to share your results with your doctor. If you already have a doctor that you trust, this may be a good way to get advice on interpreting and implementing health test results.
Why QuestHealth.com is a Go-to Health and Wellness Resource
Recap of QuestHealth.com's Key Features and Strengths
Quest Diagnostics is highly trusted, and provides lab services to half of the doctors and hospitals in the US. You can order your own health tests online, putting you in charge of your own healthcare. If you'd like to talk with a physician about your results, this is available through the service as well.
Explore QuestHealth.com
If you're interested in ordering your own health and wellness tests, it's important that you choose a reputable company so that you can trust the results. If you're looking for a way to control your own healthcare journey, you can order your own lab testing and take charge of your health with QuestHealth.com.
Sources
Quest Health. https://www.questhealth.com/. Accessed 16 June 2023.
Zima T. Accreditation of Medical Laboratories – System, Process, Benefits for Labs. J Med Biochem. 2017 Sep; 36(3): 231–237. doi: 10.1515/jomb-2017-0025