Cortisol is a stress hormone. It's produced by the adrenal glands when a person is under stress. Cortisol is important for a variety of functions in the body, including immune system function, maintaining blood pressure, and regulating metabolism and blood sugar. However, when cortisol levels stay elevated for too long, this can lead to damage to the body and increases the risk of many chronic diseases. High levels of cortisol are linked to high blood pressure, weight gain, and many other issues. Low cortisol levels can cause fatigue, weakness, and low blood pressure.
If you have symptoms that suggest that your cortisol is too low or too high, then you may want to get a cortisol test. How can you test your cortisol levels? What's the best method for checking cortisol levels?
How to test cortisol levels at home
Cortisol can be tested in three different ways. You can use a blood test, urine test, or saliva test. Sometimes, a combination of different tests may be used.
Blood tests for cortisol are one of the most common home testing methods. This test measures the total amount of cortisol in your blood, including cortisol carried on the carrier protein cortisol binding globulin (CBG). You simply order a home test kit and collect a blood sample via a fingerprick. You send this sample to the lab, and then you get your results online in a few days.
There are also salivary tests for cortisol. The salivary cortisol test only measures free cortisol, meaning cortisol that isn't bound to the carrier protein. Studies have generally shown that there's a strong correlation between the results of a saliva test for cortisol level and a blood test for cortisol levels taken at the same time.
In some cases, a 24-hour urine collection may be used to test for cortisol. For this type of test, you collect all of your urine for an entire day. Although this method does allow for the determination of an average cortisol level over a longer period of time, it's very inconvenient, and is not generally used as a home cortisol test.
Get Tested For Cortisol With LetsGetChecked Today!
When to check cortisol levels
When taking a blood sample for a cortisol test, the timing of the sample is important. There is a natural variation in cortisol levels over the course of a day. In addition to this baseline variation, the body produces additional surges of cortisol whenever necessary. For example, when you feel stressed, when you exercise, or when you're sick, extra cortisol will temporarily be produced.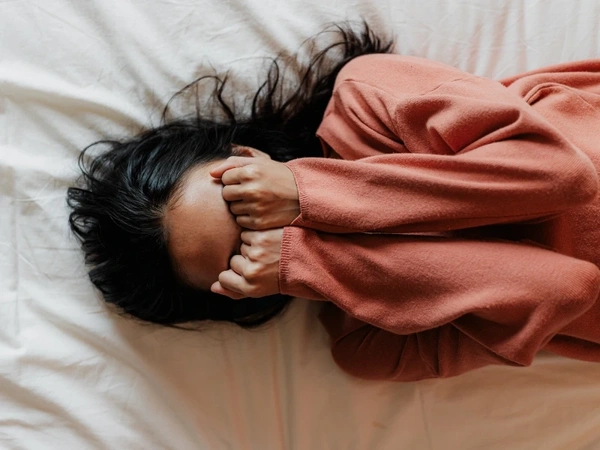 When you do a blood test for cortisol, it's often best to check it early in the morning. Collecting your sample at this time will help to reduce the amount of variation from the extra surges of cortisol. It's important to know that, for most people, cortisol levels are actually highest in the morning. However, when you take the sample at this time, there should be minimal impact from random events that have happened, especially when you take your sample at home. Doctors sometimes recommend taking two samples: one in the morning, and the other one in the afternoon of the same day. (When you're using a home test kit, this would require ordering two cortisol testing kits.)
How to read cortisol blood test results
Interpreting the results of a cortisol test can be a little tricky, because there can be so much variation in cortisol levels. If your test shows an abnormal cortisol level, it may be difficult to know whether your levels are high or low in general, or whether something happened that caused your body to make more or less cortisol than usual. If the result of your cortisol test is abnormal, it may be beneficial to check it a few different times, to see if there's a consistent pattern of your cortisol being too high or too low. Doctors sometimes recommend checking it four times in the same day, so that you can see what's happening at different times of day.
If the results of your cortisol test show high or low levels, then you may want to try taking the test a few more times, in order to get a sense for what the pattern is. If your levels are consistently high or low, then you should talk with a medical professional for further evaluation. Although high levels of stress in your life can cause a persistently elevated cortisol level, there are also medical conditions that can cause this, so it's a good idea to be professionally evaluated. If you've ordered a home testing kit, the company will usually offer you an appointment by telemedicine with a medical professional to discuss what to do next.
Buy LetsGetChecked At-Home Cortisol Test Today!
Sources
Cortisol Test. Cleveland Clinic. https://my.clevelandclinic.org/health/diagnostics/22417-cortisol-test. Accessed 22 August 2022.
Cortisol blood test. Mount Sinai Medical Center. https://www.mountsinai.org/health-library/tests/cortisol-blood-test. Accessed 22 August 2022.
Trifonova ST, Gantenbein M, et al. The use of saliva for assessment of cortisol pulsatile secretion by deconvolution analysis. Psychoneuroendocrinology. 2013 Jul;38(7):1090-101. doi: 10.1016/j.psyneuen.2012.10.016.