Progesterone is a sex hormone, primarily associated with females. The ovaries begin producing it after ovulation each month, and continue until the menstrual period begins. Progesterone causes the lining of the uterus to thicken, and if an egg becomes fertilized, it will be able to implant into this lining. If this happens, progesterone levels then continue to rise, and this hormone is extremely important in maintaining the pregnancy.
What are the signs of low progesterone? What can progesterone deficiency in women cause?
What do low progesterone levels mean?
If you have low progesterone, this means that your progesterone levels are below what's considered normal for most of the population. However, it's important to remember that progesterone levels normally vary widely over the course of a menstrual cycle. In order to determine whether your progesterone levels are low, it's important to take into account what phase of your menstrual cycle you're in.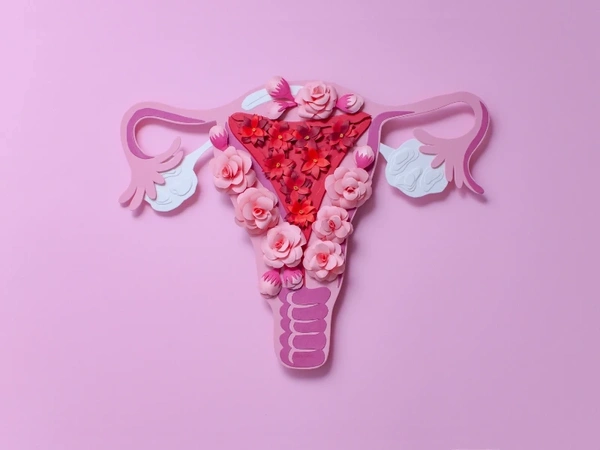 To determine whether your progesterone levels are low, you'll need a test. This is most commonly a blood test, although a urine test can also be used. (There are also saliva tests available, but studies haven't consistently shown that testing saliva is a reliable method for measuring hormone levels.) It's important to take note of what day of your cycle you're on when you take the test. Your results will be compared with the normal range expected for that part of your cycle, to determine whether your progesterone levels are low. If you're pregnant, then your progesterone levels are evaluated in relation to what part of the pregnancy you're in.
What causes low levels of progesterone?
There are a number of conditions that can cause low progesterone, including:
Chronic stress, which causes high cortisol levels
Obesity
Hypothyroidism (too little thyroid hormone)
Polycystic ovary syndrome (PCOS)
Low progesterone in menopause is actually expected. A large drop in progesterone and estrogen occurs during menopause, and this leads to many of the symptoms that women often experience during this time in their lives.
What happens if you have low progesterone?
There are a variety of symptoms that may result from low progesterone. The specifics depend on your situation. Women with low progesterone may experience infertility, with trouble conceiving as well as carrying a pregnancy. 
In addition, when there's decreased progesterone, estrogen becomes the dominant hormone. This can lead to a variety of symptoms, including fibroids, endometriosis, breast tenderness and cysts, and migraines. Balancing out the estrogen with progesterone can help with these issues.
Women in menopause have low progesterone as well as low estrogen, and may experience symptoms like hot flashes.
Is there a complete list of low progesterone symptoms?
Some of the signs of low progesterone include:
Decreased sex drive
Irregular or absent periods
Mood swings, depression, or anxiety
Weight gain
Migraines or frequent headaches
PMS (fatigue, mood swings, bloating, headaches, and other symptoms in the days before your period starts)
Acne
Difficulty sleeping
Hot flashes
Infertility
Although these symptoms may be an indicator of low progesterone, the only way to know for sure whether you have low progesterone is to get your levels tested.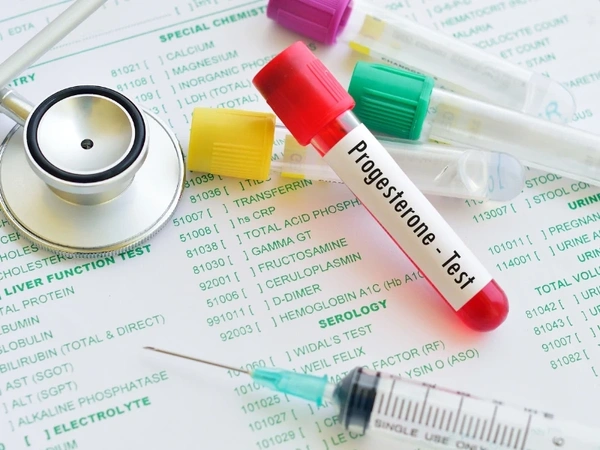 Low progesterone and fertility
Progesterone is strongly associated with fertility. Without enough progesterone, the menstrual cycle tends to become irregular. Often, low progesterone is a sign that you're not ovulating, or releasing an egg. In addition, progesterone is important for thickening the lining of the uterus in order to receive an embryo. Without enough progesterone, it may not be possible for the embryo to implant into the uterus and develop into a baby.
How to naturally boost progesterone
Women with low progesterone may take extra progesterone, but some people prefer to try to balance this hormone naturally. One important factor is stress. Stress leads to high cortisol levels, which can then lead to low progesterone. In order to keep your hormones balanced, it's important to control stress as much as possible. Some people find yoga and meditation to be helpful in doing this.
Because obesity can lead to decreased progesterone, maintaining a healthy body weight is also an important way to help boost this hormone. Eating a healthy diet and exercising can be helpful. However, it's important not to overdo exercise, as this can create stress on the body and actually lead to hormone imbalances.
FAQs
Can low progesterone cause headaches?
Women with low progesterone tend to get headaches, including migraines. This is believed to be related to the increase in estrogen, with a lack of progesterone to balance it. Estrogen causes blood vessels to dilate and causes the body to retain fluid, which can trigger headaches.
Can low progesterone cause infertility?
Low progesterone is associated with infertility. Progesterone is made by the ovary after ovulation, and helps to thicken the lining of the uterus to prepare for implantation. It can also lead to irregular menstrual cycles. If you have low progesterone during a cycle, this is an indication that you probably haven't ovulated during that cycle, meaning that you would not be able to conceive.
Can you have low progesterone and still be pregnant?
Even though low progesterone is associated with infertility, it's possible for a woman with low progesterone to become pregnant. Low progesterone levels are associated with an increased risk of miscarriage, although it's still unclear whether the low progesterone is a cause or a consequence of miscarriage.
Can you ovulate with low progesterone?
If your progesterone levels are very low in the second half of your cycle, it's likely that you haven't ovulated during that cycle. This is because ovulation normally triggers a rise in progesterone.
Sources
Cable JK, Grider MH. Physiology, Progesterone. https://www.ncbi.nlm.nih.gov/books/NBK558960/. Accessed 15 Dec 2022.
Roomruangwong C, Carvalho A, et al. Lowered Plasma Steady-State Levels of Progesterone Combined With Declining Progesterone Levels During the Luteal Phase Predict Peri-Menstrual Syndrome and Its Major Subdomains. Front Psychol. 2019; 10: 2446. doi: 10.3389/fpsyg.2019.02446.
Whynott RM, Summers KM, et al. The effect of weight and body mass index on serum progesterone values and live birth rate in cryopreserved in vitro fertilization cycles. F S Rep. 2021 Feb 18;2(2):195-200. doi: 10.1016/j.xfre.2021.02.005.