The job market is tight, and many employers are looking for ways to attract and retain top talent. Adding a wellness program is one way to do this. Many organizations are choosing to add wellness programs to their benefit package, which may include various types of home health perks. These programs can not only help to retain top employees, but can even save employers money in the long run. 
Why employers should consider offering home health benefits
For an employer, there are many different ways that offering home health benefits to your employees can also benefit the company. Some of these include:
Better employee retention. To retain talented employees, it's important to make them feel valued. Offering home health benefits is a great way to show your employees that you're invested in their well-being. Many employees cite benefits as a key reason that they stay at a particular job, so offering home health benefits could help to retain your employees.
Improved productivity. When employees aren't feeling well, they don't perform at their best. They may even need to go on leave to deal with an illness. When you invest in the health and wellness of your employees, this can help to improve their ability to be productive and reduce the number of sick days that they take.
Lower healthcare costs. Health insurance often costs more for employees who are less healthy. For example, those who smoke, are overweight, or are inactive may cost more in insurance premiums. 
At-home health solutions for large companies have provided substantial benefits. For example, pharmaceutical giant Johnson & Johnson started offering a wellness program to employees. The program's rate of return was 3 to 1, meaning that the company saved a huge amount of money by offering this program.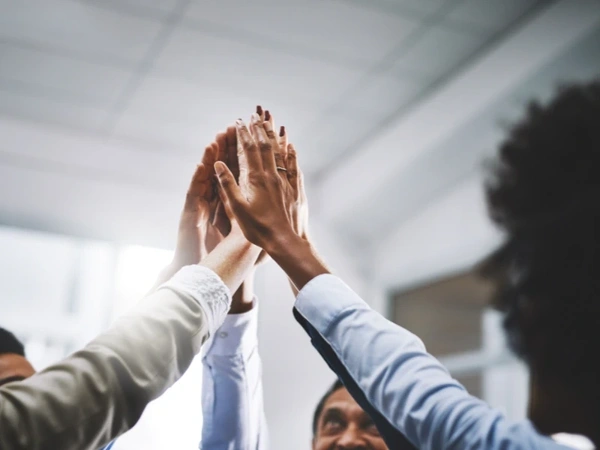 Even though employee health and wellness programs obviously have a cost, they can more than pay for themselves in all of the ways listed above. Both large and small companies could benefit from offering these programs to their employees.
How employers can offer home health benefits
There are a number of different ways that employers can offer health benefits to their employees. In some cases, a health insurance plan may include some wellness benefits. Many employers choose to add additional wellness benefits on top of this, in order to help achieve the best possible outcomes. Some popular wellness benefits include programs to help employees with:
Exercise and fitness 
Nutrition
Smoking cessation 
In many cases, it may be possible to offer these benefits to employees who work at home. For example, a stress management program could include virtual meditation or yoga classes, which could be taken in the employee's own home.
Employers may also want to encourage their employees to complete health screening tests. This helps to ensure that any health problems are caught early, while they're generally easier to manage. One traditional way of doing this has been for the employer to hold a health fair, where employees come to receive their screenings. However, this option is becoming less and less attractive, particularly for employees who work at home.
Another option is to encourage home testing. For at home employers, health care may be more convenient when the testing can be performed at home, which means that employees are more likely to complete it. Insurance companies are actually required to cover certain types of home testing, including testing for Covid, so employers know that this will be taken care of. However, adding additional home testing benefits may help to encourage employees to undergo needed screenings. For example, cholesterol and blood sugar testing can be completed at home. If an employee does get abnormal results on their screening tests, then they'll need to talk to a medical professional to discuss what to do about it.
Sources
Case Study J & J. World Economic Forum. https://www3.weforum.org/docs/WEF_HE_J&J_CaseStudy_2014.pdf. Accessed 8 Nov 2022.
Workplace Wellness Programs Study. US Department of Labor. https://www.dol.gov/sites/dolgov/files/EBSA/researchers/analysis/health-and-welfare/workplace-wellness-programs-study-case-studies-summary-report.pdf. Accessed 8 Nov 2022.
Mattke S, Liu H, et al. Workplace Wellness Programs Study. Rand Health Q. 2013 Summer; 3(2): 7. https://www.ncbi.nlm.nih.gov/pmc/articles/PMC4945172/