There are a variety of different reasons that a person might want to test their hormones. They might be having symptoms that could indicate a hormone imbalance. For example, a man may be concerned about being low on testosterone. A woman may want to check her estrogen levels, if she's concerned that they may be too high or too low. Another reason is to check on fertility. Levels of certain hormones may tell a woman whether she's ovulating. She may also want to know whether she's begun menopause.
Many people are wondering how to check hormone imbalance at home. Can you get an at home hormone test kit? Or do you need to visit your doctor to get a hormone test? Are at home hormone tests accurate?
Is testing hormone levels at home possible?
It is possible to order a home hormone testing kit. There are multiple different home testing services available. You simply order your testing kit online, and have it sent to your home. You will need to collect a blood sample at home; this is done via a fingerprick. Once you've collected your sample, you simply mail it back to the lab. They will test it, and you'll get your results online, usually within a few days.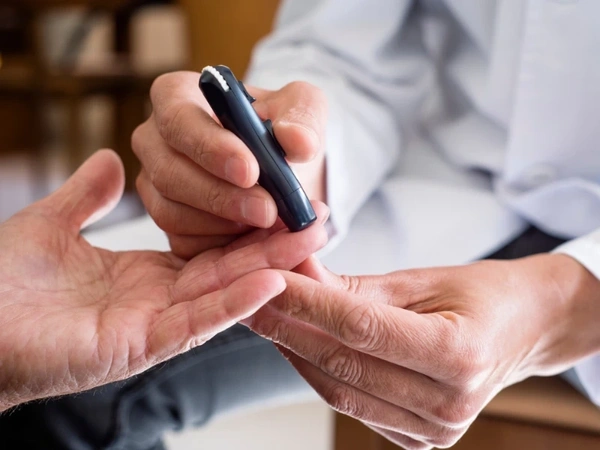 Home testing is not the only option. You can also choose to visit your doctor, and ask them to order your hormone tests. You will then need to go to a lab to have your blood sample drawn. However, many people find this process to be a hassle.
Sometimes, doctors don't want to order all of the tests that you're interested in. Even if your doctor orders a hormone test, this doesn't guarantee that your insurance policy will pay for it; the insurance company may deny the claim, meaning that you'll have to pay for it yourself anyway. Some people would prefer to take charge of their own health, and simply order the tests that they want on their own. Taking the sample at home may also be easier and more convenient, especially for tests where the sample needs to be drawn at a specific time.
Are at home hormone tests accurate?
The accuracy of any hormone test, or any other type of medical test, depends on the laboratory that performs the testing. Whether the sample is taken at home or in a medical office or lab, it's the laboratory that actually tests the sample that will determine how accurate the results will be.
The US Department of Health & Human Services performs accreditation on medical laboratories, known as CLIA accreditation. Each lab is reviewed in detail, and if the government determines that the lab offers high-quality testing, then they will give it CLIA accreditation. Many home testing services send their clients' samples to CLIA-accredited labs, which means that the test results that come from these labs are considered to be as accurate as possible given the current state of medical science. Look for this when you're choosing a home testing service.
How can you choose the best at home hormone testing kit?
Besides looking for a testing service that uses CLIA-accredited laboratories to test samples, you'll also need to choose which test kit is right for you. There are a variety of different types of hormone testing kits available, and different specific tests may be included in each one. 
For example, when testing sex hormones, a man might choose to test only testosterone. However, he might want to test estrogen as well, since this hormone is also important for men's health. A woman might want to test the hormones LH and FSH, along with estrogen and prolactin, to find out whether she's entered menopause or is still in her fertile years. She may want a progesterone test to see whether ovulation is occurring, or if she's having symptoms that indicate low progesterone.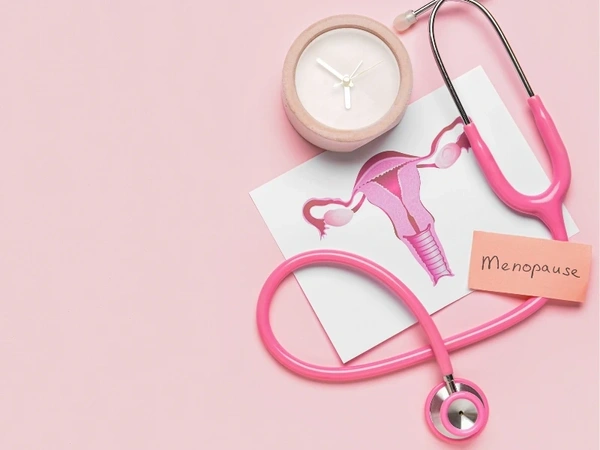 Some home test kits also check levels of other hormones, such as cortisol or thyroid hormones. If you're feeling sluggish and low on energy, or if you're frequently feeling anxious, then testing these hormones could be beneficial. If you want comprehensive home hormone testing, then you may need to order multiple separate home test kits, in order to ensure that you get all of the tests that you want.
What should you do if your hormone home testing kit shows an abnormal result?
If you get any abnormal result (either high or low) on any hormone test (whether the sample was taken at home or in a lab), then it's important to talk with a medical professional in order to decide what to do next. Some people are tempted to simply reach for supplements, which they hope will normalize their hormone levels. However, some supplements are ineffective or even dangerous. It's important that you discuss your next steps with a medical professional, in order to decide how to proceed to address your hormone issues.
One possibility is to visit your own doctor and show them your home testing results. They will then discuss your treatment options with you. Many home testing services offer a more convenient possibility. If you get an abnormal test result, then they'll connect you with a medical professional via telemedicine, to help you decide what your next steps should be. This can help to avoid the lengthy wait that many people experience when making an appointment with their doctor; it can sometimes take weeks or even months to get an appointment at many medical offices.
Sources
Clinical Laboratory Improvement Amendments (CLIA). Food and Drug Administration. https://www.fda.gov/medical-devices/ivd-regulatory-assistance/clinical-laboratory-improvement-amendments-clia. Accessed 23 August 2022.
Female infertility. Mayo Clinic. https://www.mayoclinic.org/diseases-conditions/female-infertility/diagnosis-treatment/drc-20354313. Accessed 23 August 2022.
Male infertility. Mayo Clinic. https://www.mayoclinic.org/diseases-conditions/male-infertility/diagnosis-treatment/drc-20374780. Accessed 23 August 2022.
Perimenopause. Mayo Clinic. https://www.mayoclinic.org/diseases-conditions/perimenopause/diagnosis-treatment/drc-20354671. Accessed 23 August 2022.
Peterson MD, Belakovskiy A, et al. Testosterone Deficiency, Weakness, and Multimorbidity in Men. Sci Rep 2018 Apr 12;8(1):5897. doi: 10.1038/s41598-018-24347-6
Stress and Health. Harvard Medical School. https://www.hsph.harvard.edu/nutritionsource/stress-and-health/. Accessed 23 August 2022.