In order to be healthy, the human body has a need for a variety of different micronutrients. This includes vitamins, which are substances made by plants or animals. It also includes minerals, which are present in the earth. Plants and animals absorb or consume these minerals, and then we get them into our bodies when we eat those plants and animals.
For most minerals, we need only very small amounts in order to be healthy. However, it can be difficult to know whether you're getting what you need through your diet. Is there a way to test your mineral levels? Can you do a mineral test at home, or do you have to go to your doctor?
What are the essential minerals?
There are a number of minerals that are deemed essential for humans to consume. These include:
Sodium
Magnesium
Calcium
Phosphorus
Chloride
Fluoride
Iodine
Sulfur
Cobalt
Manganese
For some of these, deficiency is extremely uncommon. For example, in the US, almost no one is deficient in sodium. This is because it's found in common table salt, and so there's plenty of it in our diets.
However, for certain other minerals, deficiency is more common. Data from the CDC indicate that around 10% of the population has a nutrient deficiency, with iron being the most commonly deficient mineral.
Can you do an at-home mineral test?
It's possible to do blood testing for certain minerals, to determine whether you have a deficiency. You can visit your doctor and ask them to order laboratory tests, then go to the lab for a blood draw. However, keep in mind that health insurance generally won't pay for this testing unless you have obvious symptoms. It's simply not cost-effective for them to pay for these tests for everyone.
Another option is to do a mineral test at home. You can order the tests yourself, and then either take your blood sample yourself through a fingerprick, or go to a lab to have blood drawn if you prefer. Research hasn't shown that it's necessary or useful to test every single mineral, but there are tests available for the ones that are more commonly deficient.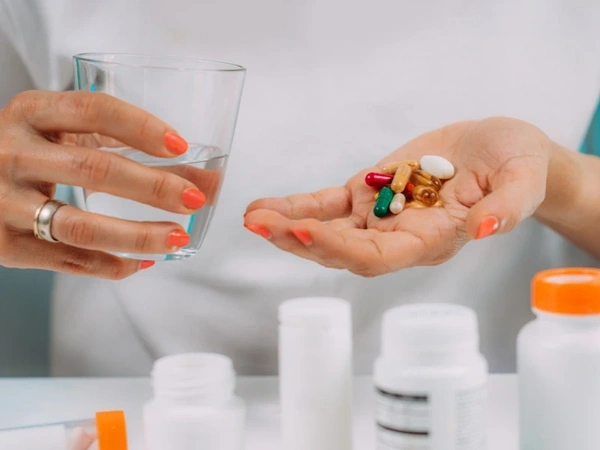 Some people are tempted to simply take supplements of minerals, to ensure that they're not deficient. However, it's better to test your levels first before you start taking a supplement. Having levels that are too high can actually be dangerous, so it's better not to start taking supplements unless your levels have been tested and shown to be low. Even if you do have low levels, it may be possible to address the issue by changing your diet. If you get any abnormal results on your at-home mineral test, you'll want to talk with a medical professional to discuss what to do about it.
Comparing At-Home Mineral Testing Options
There are many different options for ordering an at home cholesterol kit. The services that we most commonly recommend are LetsGetChecked, MyLabBox, PrioritySTD, and Health Testing Centers. PrioritySTD only offers STD testing, and MyLabBox doesn't offer a mineral testing option. LetsGetChecked and Health Testing Centers both have good options. In general, with both of these options for mineral testing, reviews indicate that most people have a good experience with the service. Which one is the best mineral test for you depends on what you're looking for.
The home mineral testing cost depends on which specific minerals you'd like to test. LetsGetChecked offers a mineral panel, which tests magnesium, copper, selenium, and zinc. This costs $148. However, with Health Testing Centers, individual tests have to be ordered for different minerals. The options include:
Zinc: $199
Magnesium: $45 to $59
Calcium: $29 to $35
Copper: $129
Iron: $39 to $49
Potassium: $39

Sources
LetsGetChecked. https://www.letsgetchecked.com/. Accessed 11 Oct 2022.
myLAB Box. https://www.mylabbox.com/. Accessed 11 Oct 2022.
PrioritySTD. https://www.prioritystdtesting.com/. Accessed 11 Oct 2022.
Health Testing Centers. https://www.healthtestingcenters.com/. Accessed 11 Oct 2022.
Micronutrient Facts. Centers for Disease Control and Prevention. https://www.cdc.gov/nutrition/micronutrient-malnutrition/micronutrients/index.html. Accessed 11 Oct 2022.
Nutrition – Guidelines and Recommendations. Centers for Disease Control and Prevention. https://www.cdc.gov/nutrition/strategies-guidelines/index.html. Accessed 11 Oct 2022.
Vitamins and Minerals. National Institutes of Health. https://www.nccih.nih.gov/health/vitamins-and-minerals. Accessed 11 Oct 2022.
CDC's Second Nutrition Report. Centers for Disease Control and Prevention. https://www.cdc.gov/nutritionreport/pdf/4page_%202nd%20nutrition%20report_508_032912.pdf. Accessed 11 Oct 2022.